Gift Set: The Keep It Savory Trio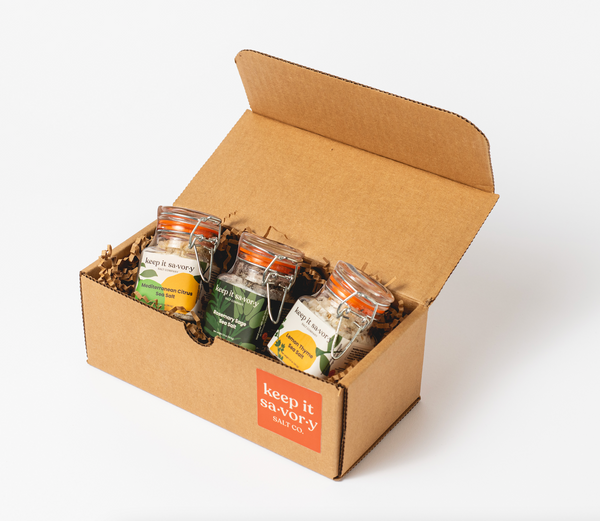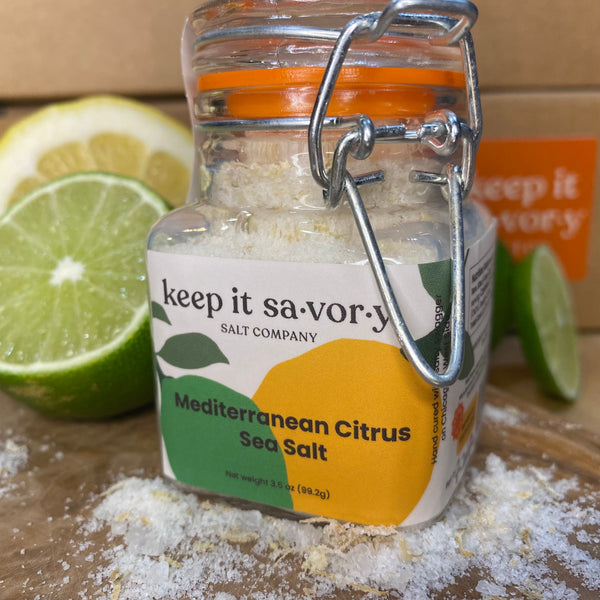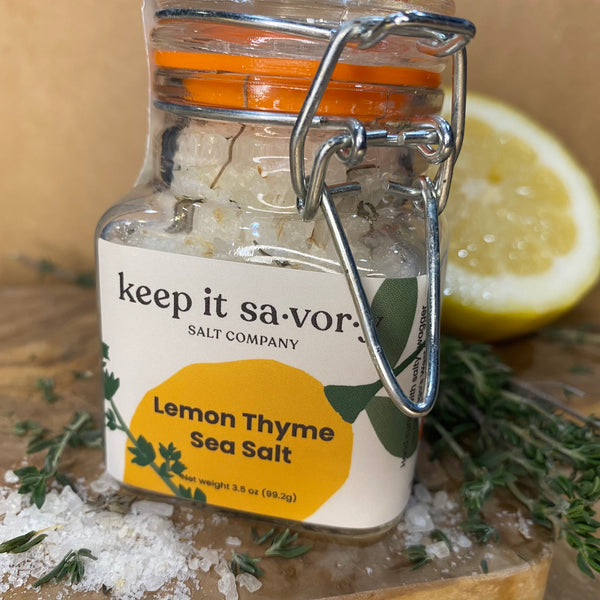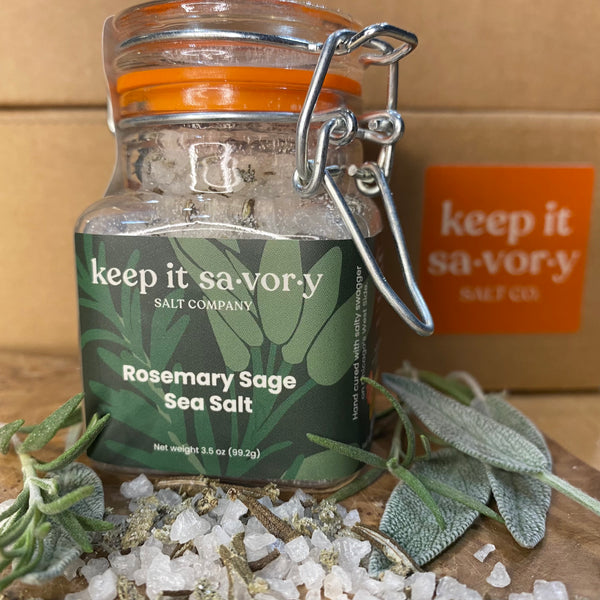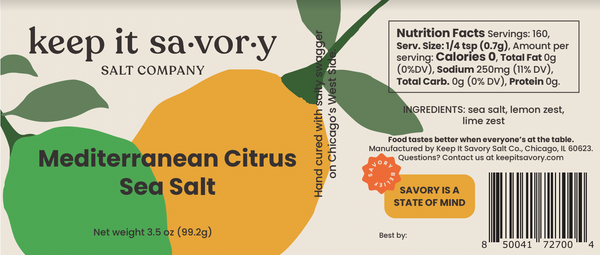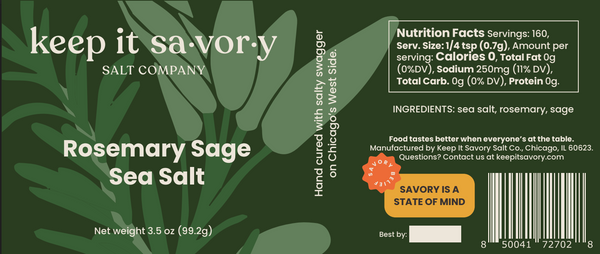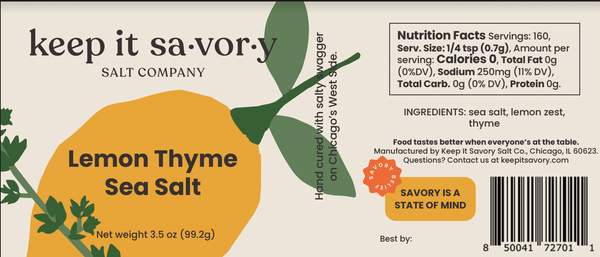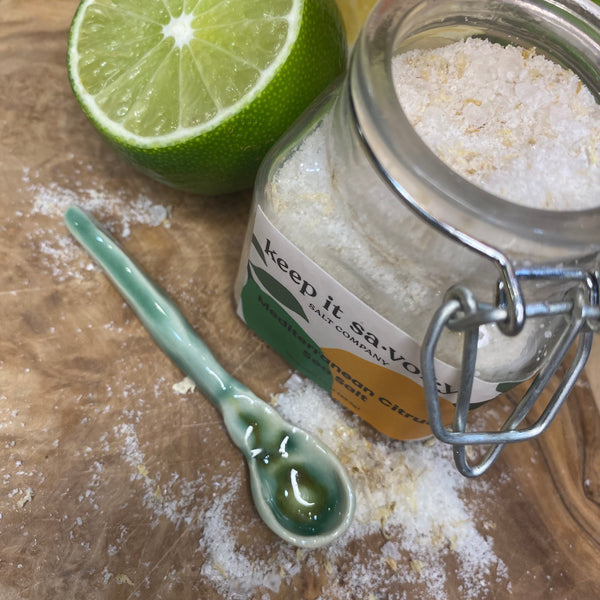 A BEST SELLER!
Our three most popular flavors, great as a starter kit for the curious cook or the most seasoned home chef! 

The Original Trio includes:
Mediterranean Citrus: 

 

Our flagship flavor, lemon and lime permeate this light finishing salt. Recommended on fish, chicken and salads, but our most loyal customers swear it makes their cream cheese and bagels bright and zesty in all the ways your morning should be. Try it with our Blistered Green Beans recipe. We think it's also perfect around the rim of a your favorite summer cocktail!
Lemon Thyme: 

 

Arguably the most versatile of all the flavors, Lemon-Thyme is a winner on pork, in mushroom based-dishes and perfect for seasoning chicken and fish. We love it on anything egg: try it on a fried egg and you'll never go back. It's the favorite of master flavor tester Lela G. who swears by it in soups (and she doesn't swear).

Rosemary Sage: Bring on Fall! Use as a finish for your garlic mashed potatoes or sprinkle on your sweet potatoes before roasting. Use as a quick rub before you pan-sear a steak or grill a portobello. Of course, this is a must for our Savory Roast Chicken! Add to a homemade aioli to make an extra special artichoke dipping sauce or creamy drizzle for roasted vegetables.
only available in 3.5oz glass wire bale jars.