Gift Box: Citrus Lover's Gift Box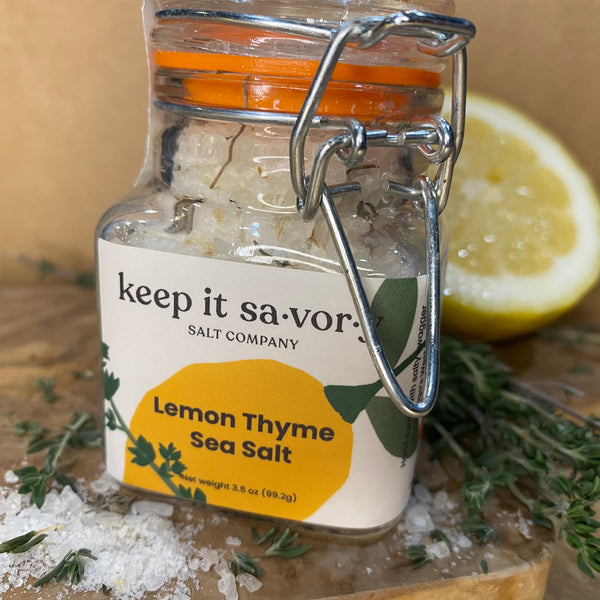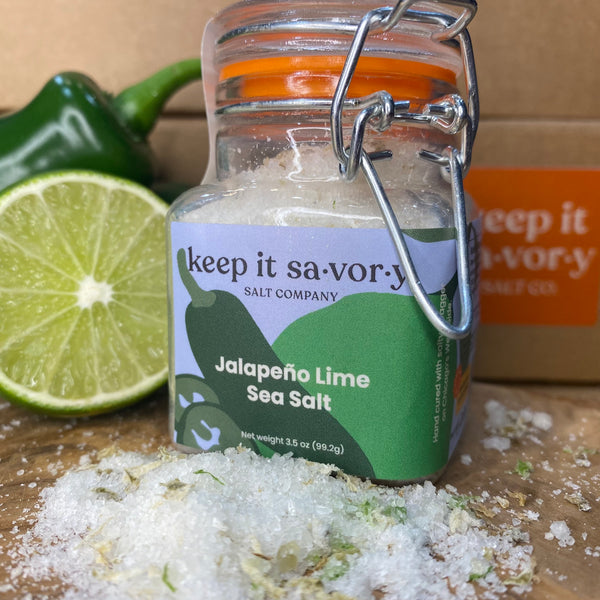 #keepitsavory with citrus! This box is filled with bright and soothing aromatics of everything you ever wanted the world to be.

Mediterranean Citrus: 

Our flagship flavor, lemon and lime permeate this light finishing salt. Recommended on fish, chicken and salads, but our most loyal customers swear it makes their cream cheese and bagels bright and zesty in all the ways your morning should be. Try it with our 

Blistered Green Beans

 recipe. We think it's also perfect around the rim of a your favorite summer cocktail!

Lemon Thyme: 

Arguably the most versatile of all the flavors, Lemon-Thyme is a winner on pork, in mushroom based-dishes and perfect for seasoning chicken and fish. We love it on anything egg: try it on a fried egg and you'll never go back. It's the favorite of master flavor tester Lela G. who swears by it in soups (and she doesn't swear).

Jalapeño Lime: This test batch literally flew off of our market table. Folks are making incredible guacamole, grilled shrimp, black bean dip, and some of the best adult beverages we've ever imbibed! And, since the jalapeños in our most recent batch were sourced through Forty Acres Fresh Market in Chicago's Austin neighborhood, your purchase also supports accessibility of fresh foods in a disinvested neighborhood. That's how to #keepitsavory.