Gift Set: West Side is the Best Side Box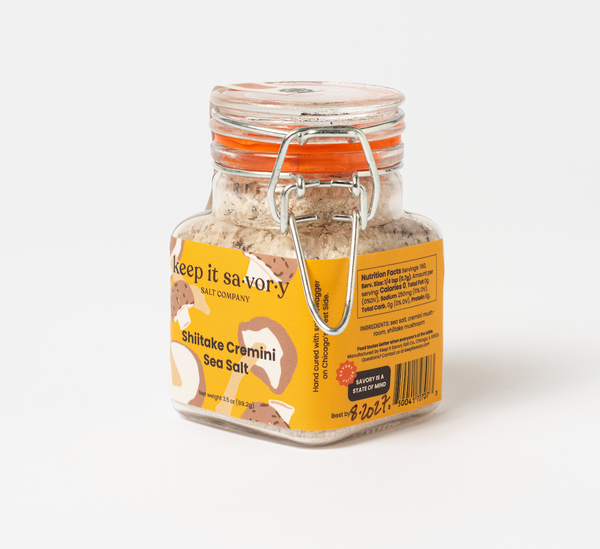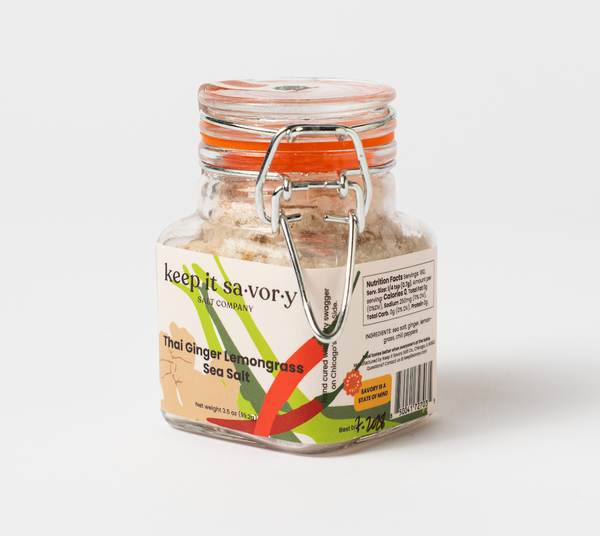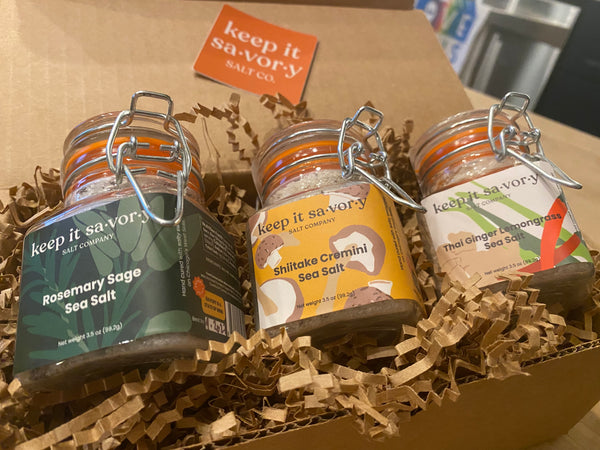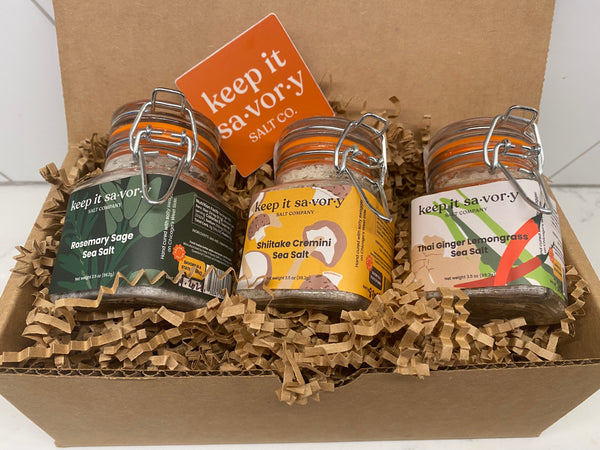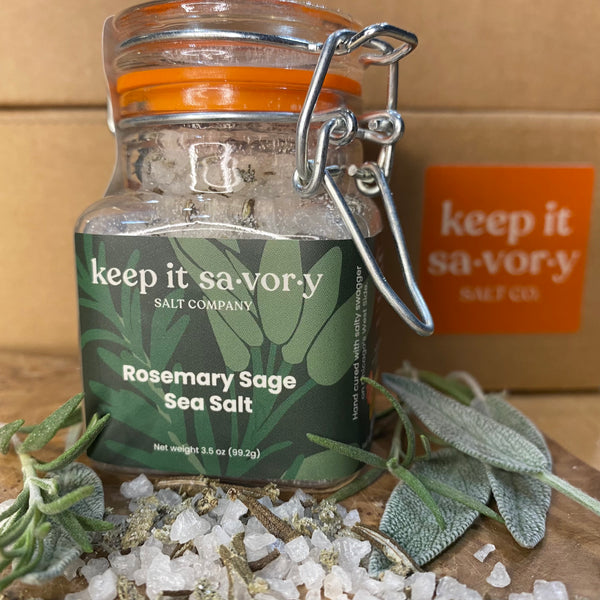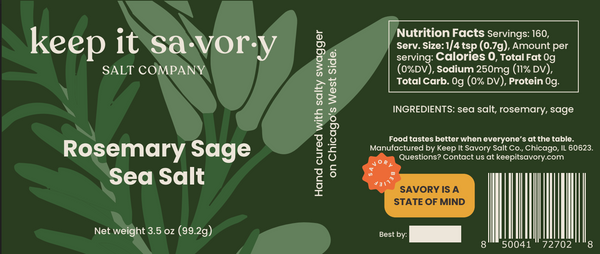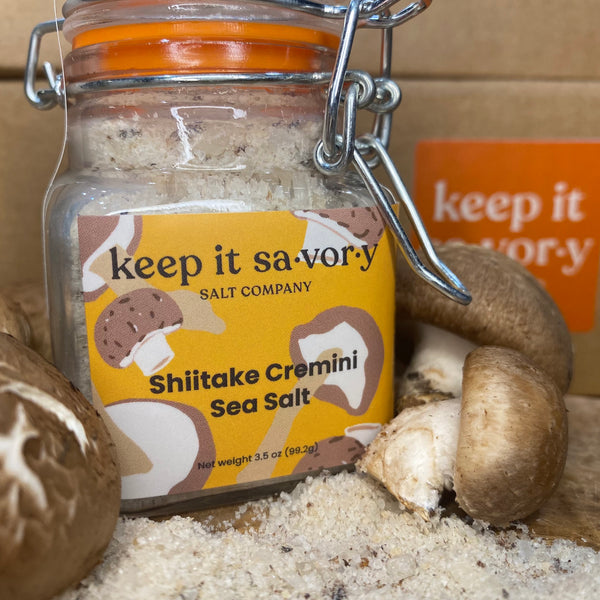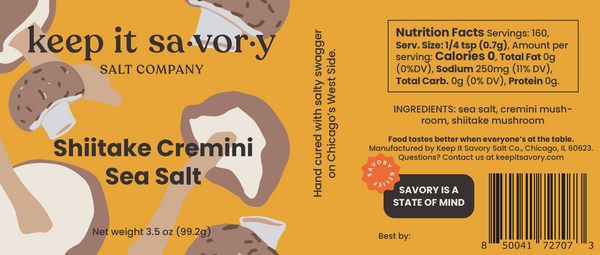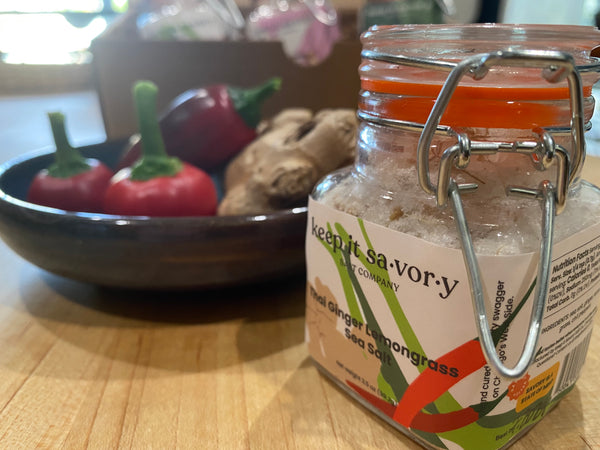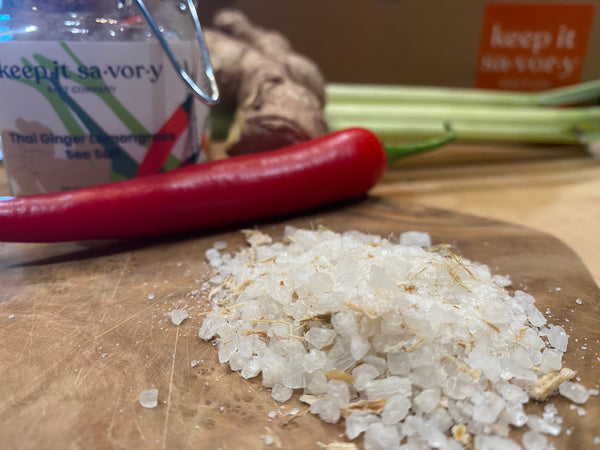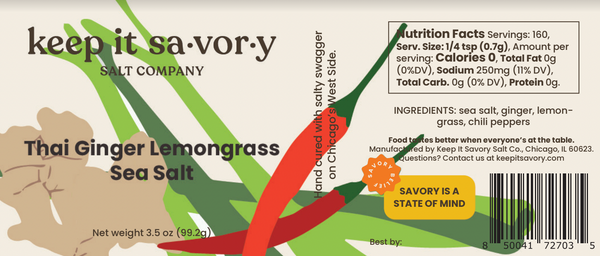 Get savory with the food producers and providers of Chicago's West Side. The salts in this gift set were hand-cured with fresh ingredients grown and sourced by folks such as Forty Acres Fresh Market and the Farm on Ogden who are dedicated to changing the food systems in our underserved neighborhoods. Long live the Savory Revolution!

Rosemary Sage: 

Bring on Fall! Use as a finish for your garlic mashed potatoes or sprinkle on your sweet potatoes before roasting. Use as a quick rub before you pan-sear a steak or grill a portobello. Of course, this is a must for our 

Savory Roast Chicken.

 Add to a homemade aioli to make an extra special artichoke dipping sauce or creamy drizzle for roasted vegetables. 

Thai Ginger Lemongrass: 

Hot peppers cure with fresh ginger and smooth lemongrass here to create a flavor profile with more depth than heat. Flank Steak. Peanut noodles. It's perfect for everything from fried rice to fish tacos to curry. The rule of salting early (and often) is best to release the taste power of these freshly cured ingredients. You can also mortar and pestle it finer--it makes a great Bloody Mary cocktail rim!

Shiitake Cremini: We're not sure how mushroom salt can taste like butter, but somehow this does. We're loving it on eggs, in soups, on that strip steak, or just on simple veggies with pasta. The nutty flavor of shiitake combined with the easy-going cremini has our mouth watering.
available only in 3.5oz glass wire bale jars