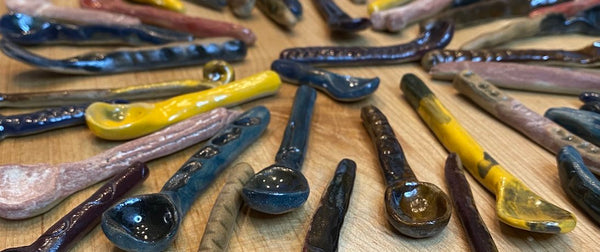 One-of-a-Kind Salt Spoons
THE LAST OF THE 2023 BATCH "A" ARE ON SALE!
(Spoons #01-#45)
These one-of-a-kind ceramic spoons are hand-molded by Jo and her 77 year-old Dad. The 2023 batch had help from Jo's partner, too--we're a very salty family! Perfect for the Keep It Savory glass jars or your own salt cellar, every spoon has its own personality, so there is something for every salty human in your life.
Get yours today--when they are gone, they are gone! 
NEW BATCH "B" COMING SEPTEMBER 2023!