Vanilla Bean Sea Salt 3.5oz Glass Jar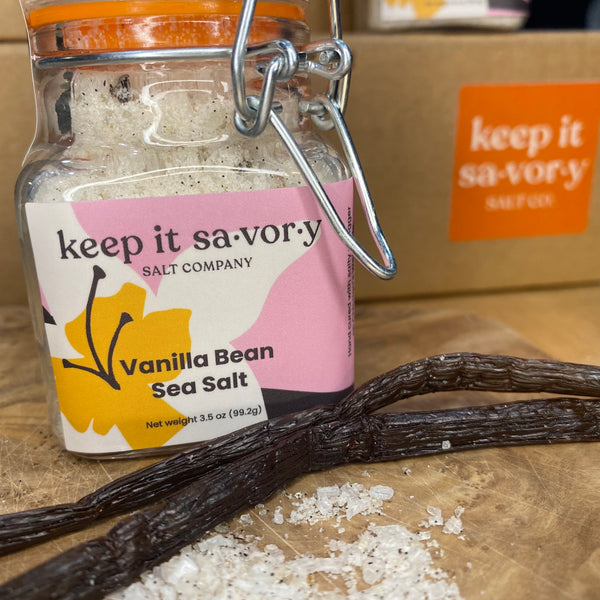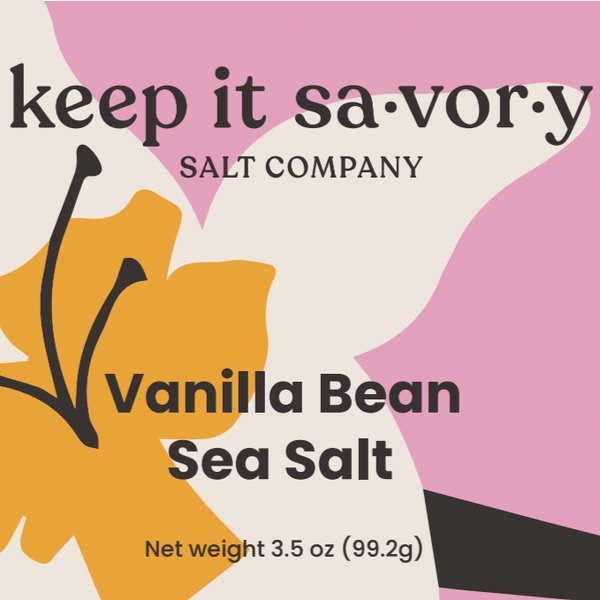 Vanilla Salt changed the oatmeal cookie for us. Forever. It will rock your chocolate chip cookie game, too. And caramels. And toffee. And French toast. Sprinkle some on your coffee ice cream. Season butternut squash and sweet potatoes, or add a pinch to this crowd favorite: Mango & Black Cherry Salad with Mint and Vanilla Bean Sea Salt.
And, don't forget the rim of your rum-spiked eggnog.
We source fresh, whole beans direct from vanilla farmers around the globe. Like all our ingredients, the beans and seeds go into the salt at their freshest.
3.5oz glass wire bale jar