Salt Spoons - Douglas Boulevard Collection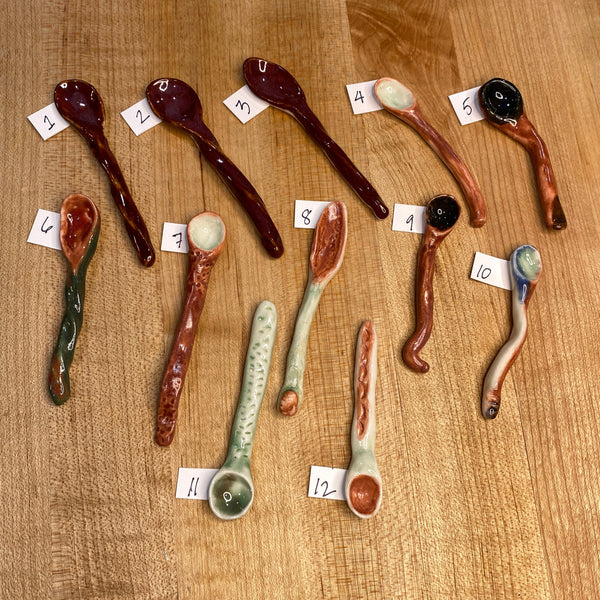 One-of-a-kind salt spoons, hand molded by salt maven Jo & her 77 year-old Dad. Every spoon is unique and perfect for scooping perfectly pinchable amounts of salt from our glass wire bale jars.
The Douglas Boulevard Collection boasts an earthen clay color palette as well as a  sophisticated ice green with both subtle and bold secondary colors.
With a jar or two of salt, they make the perfect *chef's kiss* finishing touch to a gift box!
Spoons are made of porcelain and between 2-4 inches in length. Slight color variation in what computer depicts and reality may occur. Limited edition, no duplicates exist. 
TO SELECT YOUR SPOON: In the collection photo above, note the number of the individual spoon you want to purchase. Check the list below to ensure that it is still available for purchase. Type that number in the Notes section of your order. We'll update this list daily.
available for purchase

SOLD

available for purchase

SOLD

available for purchase

available for purchase

SOLD

available for purchase

available for purchase

available for purchase

available for purchase

available for purchase