Rosemary Sage Sea Salt 3.5oz Refill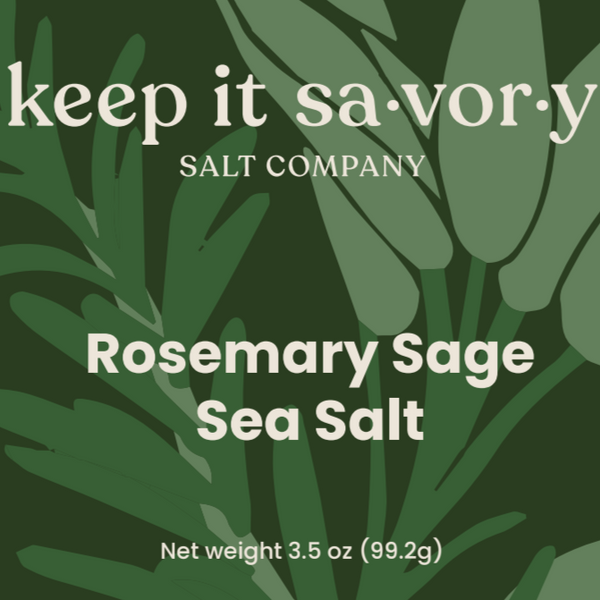 Order by December 15th
for Christmas, Hanukkah, & final 2022 shipment.
Bring on Fall! Use as a finish for your garlic mashed potatoes or sprinkle on your sweet potatoes before roasting. Use as a quick rub before you pan-sear a steak or grill a portobello. Of course, this is a must for our Savory Roast Chicken! Add to a homemade aioli to make an extra special artichoke dipping sauce or creamy drizzle for roasted vegetables.